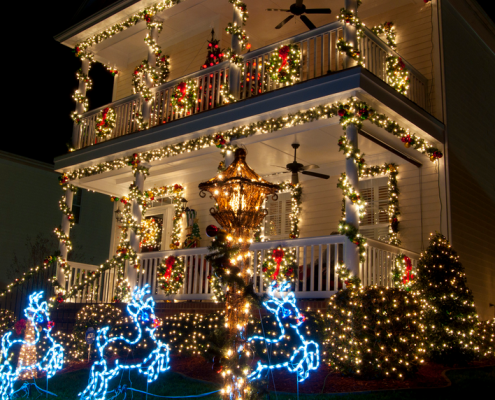 Christmas Light Display
December 1-26
Walk or drive through our downtown area to view the frosty majesty of the winter landscape adorned with green, red and white lights.  Lights will shine from 5:30pm to 10:00pm each night.  Arrive early to enjoy dinner at Terra Mia Ristorante, dessert at Floyd & Blackie's Bakery, shopping at Mona's Boutique and Gifts, and other local retail stores.    An evening in Christmas Town U.S.A.® is like a magical trip back in time.   Enjoy!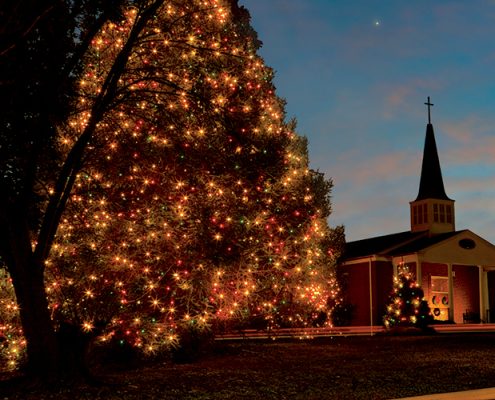 December 1, 2022
Each December, Christmas Town, U.S.A.® is kicked off with a Tree Lighting Ceremony.
Join us at 208 Main Street on December 1 at 5:30PM to celebrate as the children usher us into the Christmas Season!  The countdown is always exciting just before a child "flips the switch" to turn on the beautiful light display!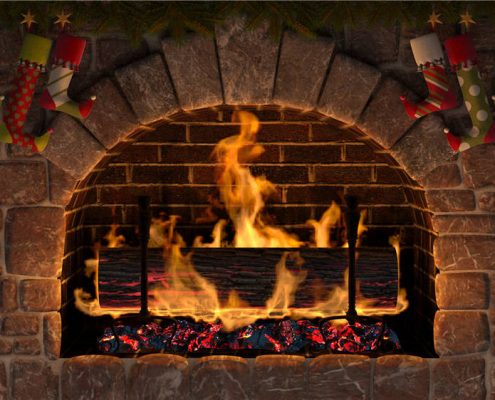 December 15, 2022
The Yule Log Parade, which began in 1949 pays tribute to the true spirit of community that makes McAdenville stand out during Christmas.
Join the event on December 15 with plans to arrive to Town early at 100 Main Street near the Yule Log on the vintage sled.  Singing will begin at 5:30pm.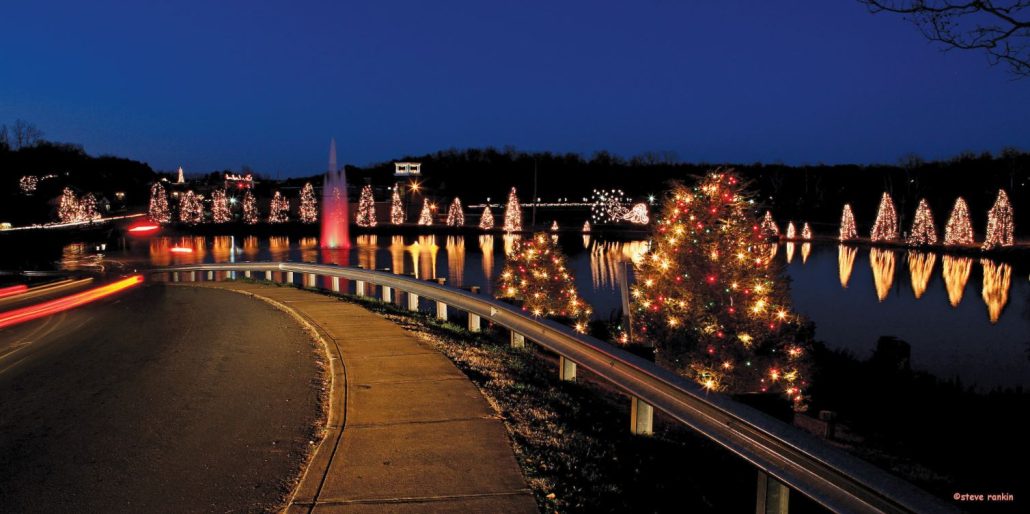 The History of Christmas Town U.S.A.®
It all started in 1956, when the McAdenville Men's Club along with Mr. W. J. Pharr, Pharr's founder and president at the time, conceived the idea of using red, white and green lights to decorate the trees around the McAdenville Community Center.
In 1980, Christmas Town U.S.A.® gained national attention when featured on the Charles Kuralt Morning Show.   Since then, Christmas Town U.S.A. has been featured on Good Morning America, Carolina Impact-2017 Christmas Town and other television shows, in addition to popular periodicals such as Southern Living Magazine.
Visitors can expect a Town that shines with holiday cheer December 1 – 26 from 5:30PM – 10:00PM.   Whether you choose to drive through Town or park to take a stroll with friends and family enjoying the festivities of Christmas Town.  Listen to the sounds of the season as bells play Christmas carols while you visit our historic downtown area.  Christmas, the most exciting time of the year.  We hope our quaint little town creates a memory to cherish forever.  Merry Christmas and Happy New Year!
All media inquiries please contact 704.823.2333