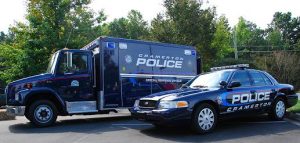 Cramerton Police Dept.
Address: 155 North Main Street
Cramerton, NC 28032
Phone: 704.824.7964 (Administration)
704.866.3300 (non-emergency)
Fax: 704.824.1034
Website: CramertonPD.org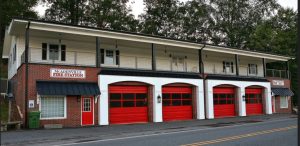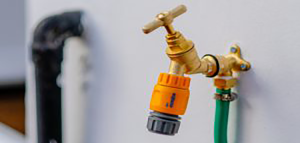 Trash And Debris Collections
Harrison Sanitation Inc. is contracted by the Town of McAdenville to provide trash and recycling collection to the residents of McAdenville. Please read carefully the instructions listed below.
Trash collection will be every Thursday between the hours of 7:00 a.m. & 7:00 p.m. Please have the container out before 7:00 a.m. or night before pick up on the curbside (or at the street right-of-way in the absence of curbs) in front of the residential unit. Call Harrison Sanitation immediately if you are missed.
Recycling collection is only on the 1st & 3rd Thursday of each month.  Place your recycling can out next to your household trash can.
Harrison Sanitation will provide residential yard waste including grass and plant clippings leaves and limbs. All grass, plant clippings, and leaves shall be bagged. All limbs and shrubs shall be placed at the curb; limbs shall be cut to lengths not to exceed four (4) feet and shall not exceed four (4) inches in diameter.
Harrison will not pick up any kind of construction debris. Please contact Harrison Sanitation Inc. phone #704-263-2340 with any questions, complaints or concerns.
For Recycling Information click here.
To report an incident, or complaint, don't hesitate to contact us during normal business hours.